Valley Veterinary Clinic is proud to have a large team of Registered Veterinary Technicians working with us. They work hard to ensure the comfort, safety and optimal health of your pet!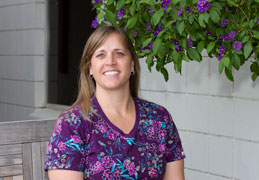 Summer Bates, R.V.T.
Summer has been an animal technician for 20 years. She obtained her R.V.T license 7 years ago and has worked for Valley Veterinary Clinic for 14 years. She enjoys emergency medicine and surgery. She is happily married with two sons.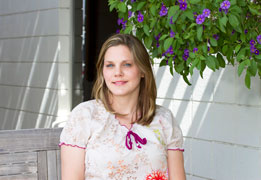 Katie Yates, R.V.T.
Katie became a licensed R.V.T. in June of 2009 and has worked at Valley Veterinary Clinic for 9 years. She is our Animal Technician Manager. When not working, she enjoys horseback riding, particularly barrel racing. Her veterinary interests are emergency medicine, surgery and working with fractious cats.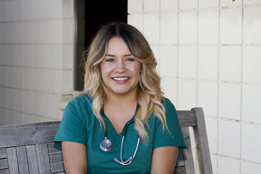 Alexis Acosta, R.V.T.
Alexis has worked for Valley Veterinary Clinic since 2009 initially as a front office receptionist. She worked her way to becoming a technician while going to Moorpark college. She graduated with degrees in biology and natural sciences in the fall of 2016. Shortly after graduating, she began an accelerated R.V.T. program in Ventura. When not working, Alexis enjoys working out and spending time with her long time boyfriend and her dog 'Sophers'.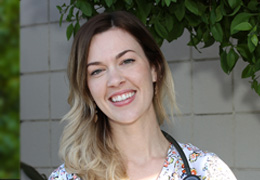 Hanna Vargo, R.V.T.
Hanna has been working at Valley Veterinary Clinic since October 2010. In 2016, she was fortunate enough to qualify for an accelerated RVT program which she completed in 2017. In 2019, she successfully passed her state and national testing and received her RVT license. Her goals for the near future are to specialize in emergency and critical care.

When not working, Hanna enjoys being with her animal children, saving bugs, wine tasting, indoor rock climbing or practicing yoga.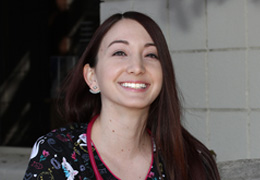 Megan Hesselbrock, R.V.T.
Megan has been part of the Valley Veterinary Clinic team since 2013. She grew up loving animals which included rats, ferrets, dogs and cats. After accumulating experience with animals in a hospital setting she qualified for an accelerated RVT program that she completed in 2017. Megan became a licensed R.V.T. in 2019. When she is not working, she thoroughly enjoys playing video games, going to the movies, baking, and hanging out with her cousin and boyfriend.